First impressions matter, especially when it comes to selling a house. So, if you want potential buyers to be instantly captivated by your property, it's crucial to make it as appealing as possible.
Here are ten steps that will enhance the overall appearance of your house and increase its market value. We'll guide you through each step and ensure your home stands out among the competition.
So, roll up your sleeves, and let's get started on transforming your house into a buyer's dream!
(To learn more tips about selling your home, visit http://billparnaby.com/.)
Declutter and Organize Your Home
Decluttering makes your home look better. It will also make the moving process easier.
Start by going through each room and getting rid of any unnecessary items. Donate or sell items that are in good condition but no longer needed.
Once you've decluttered, it's time to organize. Make sure everything has a designated place and is neatly arranged.
Consider investing in storage units like bins, shelves, or baskets to help keep things organized.
Make Repairs and Updates
Making the necessary updates and repairs increases the value of your home. It also gives buyers peace of mind that the house is in good condition.
Address any structural issues or major repairs that need to be fixed. This may include:
Fixing leaky faucets
Repairing damaged walls or floors
Replacing broken windows
Tackling any plumbing or electrical issues
Don't forget to make cosmetic updates! You might also want to consider investing in energy-efficient appliances. These can make a significant difference in attracting buyers and making your home more marketable.
Deep Clean Your Home
A clean and well-maintained house gives the impression that it has been well taken care of. It also increases your home's value in the eyes of buyers.
Tackle the cleaning process room by room. Focus on key areas like the kitchen, bathroom, and master bedroom. And don't forget your exteriors!
Stage Your Home
By staging your home, you can make it more attractive and increase its perceived value. If you do it right, you can sell your home faster and at a higher price.
Depersonalize and Neutralize the Space
Remove any personal items, such as family photos or quirky decorations. These may distract buyers from envisioning themselves living in the space. Clearing out the clutter will also make rooms appear larger and more inviting.
Next, focus on creating a neutral and welcoming atmosphere.
Use a fresh coat of paint in neutral colors. This will brighten up the space and make it feel more inviting.
Arrange furniture and take advantage of natural light. This maximizes the flow of the room and highlights its functionality.
Consider adding some tasteful decorations and accessories. These will create a cozy and lived-in feeling.
Enhance Your Home's Curb Appeal
First impressions are crucial in getting buyers to place an offer on your home. So it's important to ensure your exterior is as appealing as possible.
Here are some ways you can enhance your curb appeal before selling:
Start by deep cleaning your home's exterior.
Repair any cracks and damages you see.
Replace outdated light fixtures and other accessories.
Add a fresh coat of paint to your front door.
Spruce up the landscaping with fresh flowers or potted plants.
Set the Right Price for Your Home
A too-high list price can deter potential buyers. A too-low sale price leaves valuable money on the table.
So, do some real estate market research to set the right price for your home. Pricing your home right helps you sell it quickly and maximize your profits.
The best way to do this is to consult a real estate agent. They can provide a comparative market analysis (CMA) and help you determine a competitive price range.
List Your Home on Real Estate Websites
The majority of homebuyers start their search online. So, it's essential to list your house for sale on real estate websites and other online platforms.
Take high-quality and professional photos of your property to make your online listing stand out.
Write a captivating description that highlights your home's key features and selling points.
Leverage additional features like virtual tours, 3D floor plans, or video walkthroughs.
Host Open Houses and Showings
This allows prospective buyers to see your home in person and envision themselves living there.
So, it's crucial to create a welcoming atmosphere. Highlight the best features of your home to attract a bigger pool of buyers and increase the chances of a successful sale.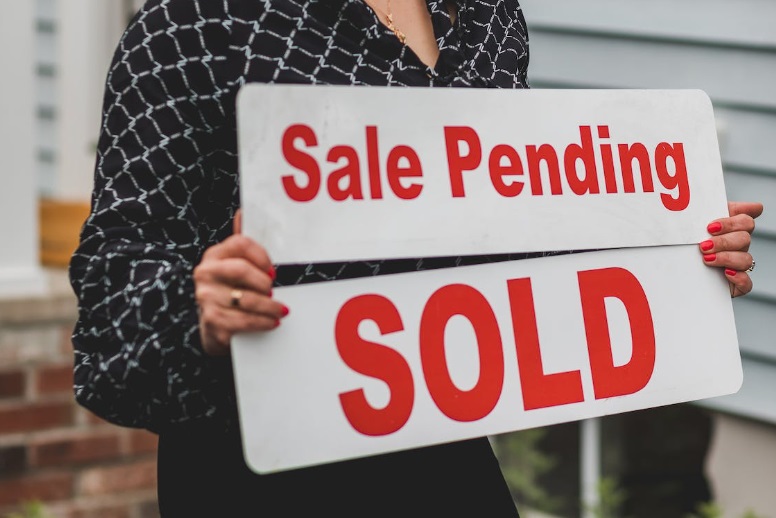 Negotiate Offers and Finalize the Sale
Once you start receiving offers on your house, it's time to enter the negotiation process and finalize the sale. This step is crucial to ensure you get the best possible deal for your property.
Review the offers you receive and evaluate each of them. You may send a counteroffer if you are not satisfied with the terms and conditions provided.
Remember, negotiation is a two-way street. So be prepared for potential counteroffers from the buyer. And be open to compromise with them to reach an agreement.
Consider seeking professional advice from a real estate attorney or agent. They can provide valuable guidance throughout the negotiation process. They can also ensure your interests are protected.
Prepare for the Move and Closing Process
Work closely with your real estate agent or attorney to complete all the necessary paperwork in the closing process.
This includes reviewing and signing the sales contract, arranging a home inspection, and addressing any contingencies or repairs.
Next, coordinate the move-in date to your new home with the closing date on your old home. This will ensure a smooth transition and help avoid any delays.
Once everything is settled, all you have to do is pack up and hand the keys over to your home's new owner. Then, you can get ready to move into your new home. Congratulations!
Getting Your Home Ready for Sale
By following these ten steps, you'll be well on your way to getting your house ready for the selling process.
Remember, first impressions are everything. So take the time to declutter, clean, and stage your home to showcase its best features.
With a little effort and attention to detail, you'll be attracting potential buyers and closing that sale in no time.
So get ready to say goodbye to your old house and hello to your new adventure!