Are you considering a move from Calgary to Edmonton? It's a big decision, and you might be wondering if it's the right choice for you.
Calgary and Edmonton are vibrant major cities in Alberta, Canada. Each has unique characteristics, and one may be better for you than the other.
So before you pack your bags, it's important to consider the advantages and disadvantages of this move. From the cost of living to the climate, let's delve into all the factors that could impact your decision.
If you need more information on moving from one city to the other, check out this article: https://yegrealestate.net/moving-from-calgary-to-edmonton/
Reasons You Should Consider Moving to Edmonton
Moving from Calgary to Edmonton can offer several advantages. Here are some reasons that may make it an attractive option for some individuals.
Lower Cost of Living
One of the major advantages of living in Edmonton is the lower average cost of living than in Calgary.
Housing prices, rent, and overall expenses are generally more affordable in Edmonton. This slightly lower cost of living allows you to stretch your monthly budget further.
And unlike other provinces like British Columbia, Alberta doesn't charge a provincial sales tax. This means goods and services are less expensive in the area.
More Job Opportunities
Edmonton has a thriving job market with numerous opportunities in various industries. Alberta's capital city is known for its strong presence in sectors like oil and gas, healthcare, education, and technology.
Moving to Edmonton could open up new and better job prospects for you.
Outdoor Activities
If you are an outdoor enthusiast, Edmonton has plenty to offer.
Stunning natural landscapes surround the city. This includes the North Saskatchewan River Valley, North America's largest stretch of urban parkland.
You can enjoy hiking, biking, skiing, and fishing in the nearby mountains and national parks.
Vibrant Arts and Culture Scene
Edmonton boasts a vibrant arts and culture scene, with numerous theaters, art galleries, museums, and festivals all year round.
The city is home to the renowned Edmonton Symphony Orchestra, the Citadel Theatre, and the Art Gallery of Alberta. If you enjoy immersing yourself in the arts, Edmonton offers a rich cultural experience.
Sports and Recreation
Edmonton is a sports-loving city with a passionate fan base for its professional sports teams. These include the Edmonton Oilers (NHL) and the Edmonton Eskimos (CFL).
The city also has a wide range of recreational facilities. There are golf courses, sports leagues, and fitness centers all over Edmonton.
Welcoming Community
Edmontonians are known for their welcoming nature. The city has a strong sense of community. It also hosts various events and initiatives to bring people together.
Edmonton offers a family-friendly environment. There are numerous parks, playgrounds, and recreational facilities around the area.
The city has a strong focus on education. It provides excellent schooling options for children of all ages.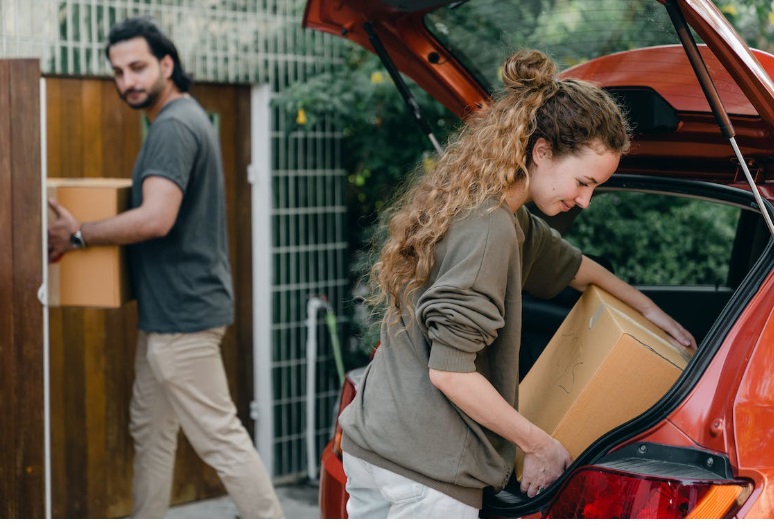 What Might Deter You from Moving to Edmonton
There are several advantages to moving from Calgary to Edmonton. But it's important to also consider the potential drawbacks that may deter some people from making this move.
Harsh Winter Weather
Edmonton experiences extremely cold winter months. The temperatures in this city frequently drop below freezing.
The city also receives a significant amount of snowfall. This can often make commuting and outdoor activities challenging.
Limited Diversity in Industries
While Edmonton is a thriving city with a diverse economy, certain industries may be more limited compared to Calgary.
It is essential to research the job market. Ensure there are ample opportunities available in your field before making the move.
Less Scenic Beauty Compared to Calgary
One of the main attractions of Calgary is its proximity to the Rocky Mountains. This offers residents easy access to outdoor recreational activities such as hiking, skiing, and camping.
Moving to Edmonton means being further away from the mountains. And this limited access to nature may be a drawback for those who enjoy such activities.
Traffic Congestion
Edmonton has a larger land area compared to Calgary. And it may result in longer commute times depending on where you live and work.
Traffic congestion can also be a concern during peak hours.
Higher Crime Rates
Based on available statistics, Edmonton has historically had higher crime rates than Calgary. It has consistently ranked higher in terms of overall crime severity, including violent crimes and property crimes.
But crime rates can fluctuate over time and can be influenced by different factors. More importantly, these crime statistics can vary within different neighborhoods of each city.
So this doesn't mean that Edmonton isn't a safe city. As with every place, there are some areas safer than others. Make sure to factor in safety when choosing where to live in Edmonton.
Making the Move to Edmonton
Moving from Calgary to Edmonton is a big decision that should be carefully considered. While there are pros and cons to weigh, it ultimately comes down to what is best for you.
These Canadian cities are excellent places to live, whether you're drawn to Edmonton's vibrant arts and culture scene or Calgary's stunning natural beauty.
So take the time to explore both cities and envision your future there. No matter which city you choose, remember to embrace the adventure and make it your own!