Finding a suitable house that caters to the needs and preferences of every family member is a critical step in securing a harmonious and fulfilling family life. The hunt for a family home requires careful planning and consideration, as it directly impacts the daily routines, well-being, and growth of each family member. When starting the search for a new house for your family to live in, it's crucial to carefully consider several factors. The location of your future home plays a significant role in determining the quality of life for you and your loved ones. This article will provide you with key tips and factors of where to look for a house for your family to live, to assist you in making an informed decision.
Research Local Neighborhoods and Communities
One of the essential factors to consider when searching for a family home is the neighborhood in which it is situated. Conduct thorough research on local communities, taking into account crucial aspects, such as proximity to schools, access to amenities, crime rates, and community engagement. Look for areas with reputable schools, parks, health services, and recreational facilities that align with your family's lifestyles and interests.
The neighborhood you choose will greatly impact your family's daily life. Look for a safe and family-friendly area with low crime rates. Research nearby schools, parks, and recreational facilities to ensure they meet the needs of your family members, allowing them to thrive.
Take into Account Commute Times
Analyze the time it takes to commute from potential houses to your workplace and other important locations. A long and stressful commute can significantly impact your family's well-being and negatively affect work-life balance.
Assess the Quality of Schools
If you have children, the availability of quality educational institutions in the vicinity of your prospective home is crucial. Research the school district's rankings, visit schools, and talk to other parents in the area to gain insight into the available educational opportunities for your children.
Research the Housing Market
Understand the current housing market in the area you are considering. Study recent property values, trends, and the overall stability of the housing market. This will help you make a sound financial investment and avoid potential issues in the future.
Consider Future Development
Investigate potential development plans for the area. New infrastructure, such as shopping centers, schools, or public transportation, can enhance the appeal and value of your chosen neighborhood. However, ongoing construction projects may also cause temporary inconveniences.
Engage with Real Estate Agents
Real estate agents possess a wealth of knowledge about the housing market and can provide valuable insights during your house-hunting journey. Engaging with experienced and reputable real estate professionals can streamline your search by narrowing down options that meet your family's specific criteria. This is particularly beneficial if you consult with an expert in your local area. If you reside in North Carolina, for example, it is recommended you seek professionals that can show you Hendersonville real estate for sale that fits your criteria. Relaying your preferences, including budget, desired features, and location, will allow agents to present suitable properties for consideration while saving you valuable time and effort.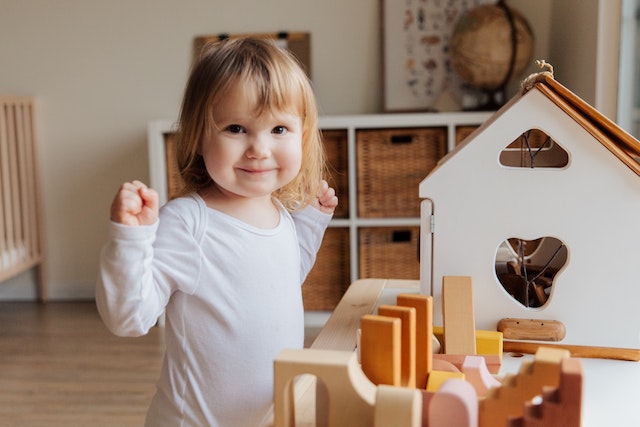 Utilize Online Resources
Harness the power of technology by exploring various online platforms and resources dedicated to real estate listings. Websites and mobile applications like Zillow, Trulia, and Realtor.com provide a vast array of options, enabling you to filter results based on your family's specific requirements. These platforms conveniently offer virtual tours, high-quality photographs, and detailed information that can help you shortlist properties worth considering.
Attend Open Houses
Attending open houses presents an excellent opportunity to personally experience potential family homes. Walk through the space, visualize your family's activities within each room, and assess the overall layout and functionality. Consider factors such as the number of bedrooms and bathrooms, storage space, and the suitability of the floor plan for your family's needs. Additionally, open houses allow you to gauge the neighborhood's atmosphere, meet potential neighbors, and gain a better sense of the local community.
Seek Recommendations from Trusted Sources
Reaching out to friends, family, colleagues, and acquaintances for recommendations can prove invaluable during your house hunt. People familiar with the locale or who have recently purchased their own homes can offer insights on specific areas to consider or avoid. They may also provide guidance on navigating the process and potential pitfalls to watch out for, ensuring a smoother and more informed decision-making process.
Check Newspapers and Local Advertisements
In the digital era, traditional media may seem outdated, but local newspapers and advertisements often highlight real estate listings not readily available online. Keep an eye on printed classifieds and local publications, as they may offer unique opportunities that align with your family's preferences. Additionally, community-focused advertisements may provide insights into various family-oriented events and activities, further highlighting the area's suitability for your family.
When seeking a family home, it is crucial to explore various avenues and consider multiple factors to make an informed decision. Following the tips discussed on this page will act as a guide to navigate the house-hunting journey successfully. By applying these strategies, you can increase your chances of finding a home that serves as the foundation for an enriching and joyful family life.