Are you dreaming of finding the home of your dreams? Whether it's a starter home that will suit you and your family for years to come, or the perfect vacation retreat away from it all, buying property is an exciting endeavor. However, there are certain steps that should be taken to make sure you don't end up on the wrong side of a bad deal.
To ensure your success during this process, we have gathered some helpful tips and advice for those looking to purchase their own house. Let's get started!
Discover off-market and pre-market properties
Are you tired of scrolling through real estate listings, only to find that the properties you're interested in are already sold or off the market? Maybe it's time to tap into the world of off-market and pre-market properties.
Off-market properties, also known as "pocket listings," are properties that are for sale but aren't listed on multiple listing services (MLS). These properties might be sold directly by the owners or through real estate agents that keep these listings "in their pocket" to offer exclusive deals to their clients.
On the other hand, pre-market properties refer to listings that will soon be on the market but aren't officially listed yet. Some homeowners may allow realtors to show their property before it officially hits the market. This can offer potential buyers a chance to view and negotiate on the property ahead of the competition. By gaining access to these listings, you'll have first dibs on exclusive properties that you might not otherwise find. There's something truly exciting about discovering a hidden gem that hasn't hit the market yet. Not only that, but you also have the advantage of being able to negotiate with the seller without any competition!
Research different neighborhoods and compare amenities
When looking for a new home, it's important to consider what each neighborhood has to offer in terms of amenities. Do you want to be close to a variety of restaurants and shops? Or do you value having access to green spaces and parks? Researching different neighborhoods and comparing amenities can help you narrow your search down to a few potential areas.
Make sure to look into the crime rate of any place you're considering as well. The last thing you want is to move into an area and find out that it's unsafe. And, of course, take some time to research the local school district if you have children or plan on having children in the near future.
Look for homes that fit within your budget
While you may be tempted to stretch your budget to buy the perfect house, this could end up costing you more money in the long run. Staying within your budget will ensure that you don't get stuck with a property that is too much for you to handle financially.
You want to be realistic about what you can afford and not get caught up in the excitement of buying your dream house. Make sure to factor in costs such as property taxes, utilities, and insurance to make sure the home is within your budget.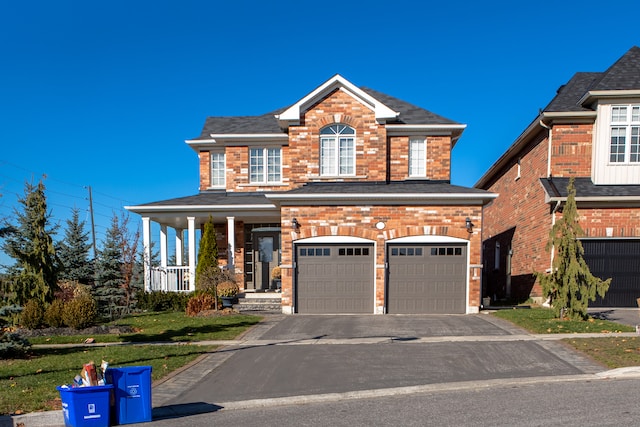 Talk to a real estate agent
If you're considering buying a home, talking to a real estate agent can give you valuable insight into the current market. These professionals have their finger on the pulse of local housing trends and can help you navigate the often-confusing world of real estate transactions.
A good agent will be able to tell you what homes are selling for in your area, what types of properties are in demand, and whether or not it's a good time to buy. They can also help you strategize, whether you want to put in an offer on a property or are hoping to get top dollar for your own home. Overall, working with a real estate agent is a wise choice if you want to make informed decisions in the housing market.
Consider looking for a fixer-upper
If you have a budget that doesn't quite match the homes in your ideal neighborhood, consider looking for a fixer-upper. These properties may require some repairs, but they can often be purchased at significantly lower prices than those in perfect condition.
With proper planning and budgeting, you can turn a fixer-upper into the home of your dreams. You may even be able to make some improvements that will boost the value of your home so you can make a profit when it's time to sell.
Buying a home is an exciting journey, but it's crucial to approach it with a clear mind and a well-thought-out plan. From exploring off-market properties and researching neighborhoods to considering fixer-uppers and working with real estate agents, there are several strategies that can lead you to your dream home. No matter what your dream home looks like, with patience, diligence, and the right approach, you'll find a place to call your own.