Are you moving to a new place, but don't know how to choose the perfect storage unit for your belongings? You are not alone! Many of us have gone through this confusing and stressful process. But thanks to our 6 secrets, you can find the ideal self-storage unit and make sure all your precious items fit safe and sound. Keep reading to find out everything about selecting the ideal storage space for your needs.
Consider Climate Control
Your belongings are important to you and you want to keep them in pristine condition. To avoid any damage due to extreme weather conditions, consider a climate-controlled storage unit and maintain the lifespan of certain items. The solution is to invest in a range of units to ensure that your belongings are protected from moisture, extreme temperatures, and other damaging elements. With a variety of options available, from small units for individual items to larger spaces for furniture and equipment, you can find the perfect solution for your needs. Don't let your precious belongings suffer from neglect.
Take Measurements
Before purchasing storage solutions for your home or office, you must take accurate measurements of the items you need to store. The right measurements will ensure that you choose the right size and type of storage container or shelving unit to accommodate your belongings.
It can be tempting to just eyeball the sizes or estimate based on memory, but taking the time to measure will save you from the frustration of choosing storage that doesn't fit properly. Grab a tape measure and get started — it's a simple yet essential step for maximizing your storage space and keeping your belongings organized.
Evaluate Different Types of Units and Security Features
There are many types of storage units available, each with its own unique features and security measures. You may find that some units offer 24/7 surveillance, while others have limited access hours. Take into account what level of security you prefer for your belongings and select a unit accordingly.
Think about the type of unit you need: indoor or outdoor. Indoor units offer more protection against weather and climate conditions, while outdoor units are typically more affordable. Some storage facilities also offer special features like drive-up access or elevators for easy loading and unloading.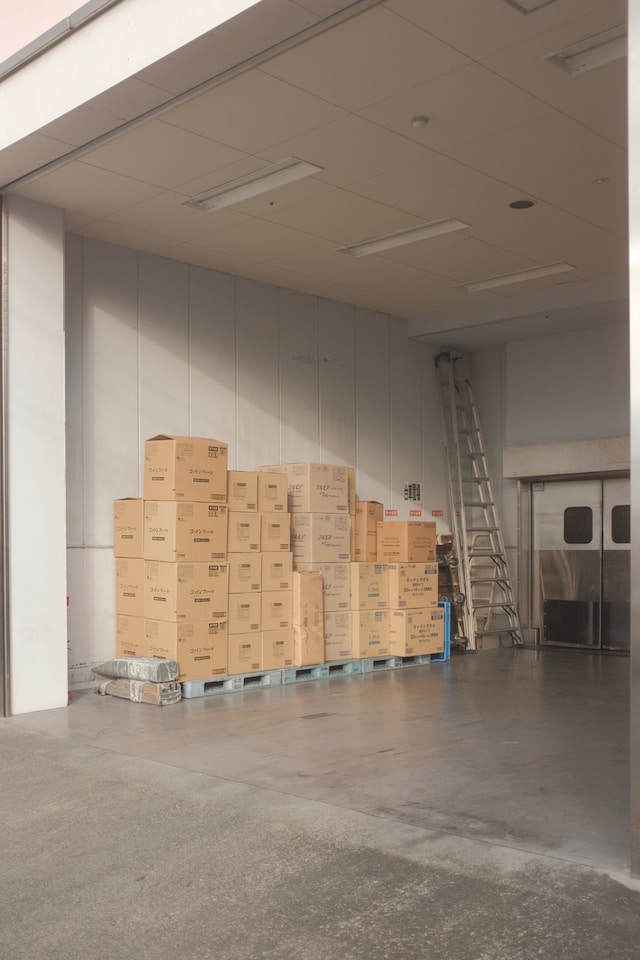 Ask About Special Deals and Discounts
Many storage facilities offer special deals and discounts to attract new customers or reward loyal ones. For example, you may find a promo code for your first month of storage or receive a discount if you pay for several months in advance.
Don't hesitate to ask about any ongoing promotions or discounts when you're shopping around for a unit. Some facilities offer discounts for long-term rentals, referrals, or first-time customers. Others may have seasonal promotions or deals for specific unit sizes. If you inquire about these deals, you can potentially save a significant amount of money on your storage unit rental.
Research Storage Facilities Near You
Location is an important factor to consider when selecting a storage unit. You don't want to choose a facility that is too far from your home or office, as it can be inconvenient and time-consuming to access your belongings. Start by researching storage facilities near you and compare prices, features, and customer reviews.
Visit the facility in person to get a feel for the environment and see if it meets your standards. You can also ask to see a sample unit to get an idea of the size and condition of the storage spaces. By doing your research, you can make an informed decision and choose the best storage facility for your needs.
Consider Insurance Options
Lastly, don't forget about insurance. While storage facilities have security measures in place, accidents can still happen. Look into insurance options offered by the storage facility or your existing insurance provider to ensure that your belongings are protected in case of any unfortunate events.
Some facilities may require you to have insurance for your stored items, so it's important to factor this into your budget when selecting a unit. Compare different insurance options and choose one that gives you peace of mind and covers the value of your belongings.
The process of selecting the perfect storage unit doesn't have to be overwhelming. If you take our tips into consideration, you can simplify the process and find a unit that perfectly meets your needs.
The key to storage selection mastery lies in careful consideration and research. Take your time to weigh all these aspects, and you'll be able to secure a storage unit that not only stores your belongings but also keeps them safe and well-maintained. Don't wait any longer and start your search for the perfect storage unit today!