Your roof is a critical component of your home, protecting you from the elements, keeps your family safe and comfortable, and adds to your property's overall value and aesthetics. However, even the most well-constructed roofs can develop problems that require repair or replacement over time. When the time comes for roofing repair, finding the right professional for the job is crucial to ensure the longevity of your roof. This article explores the essential steps to help you find the right roofing professional to address your repair needs.
Ask for Recommendations
Personal referrals can be precious, as they often come with firsthand experiences and insights. Ask if they were satisfied with the work performed by the roofers, the timeliness of the repairs, and the overall professionalism of the roofing contractor. The internet is also a treasure trove of information. Start by searching for local roofing professionals online. Visit their websites for information about their services, experience, and contact details. Look for online reviews and testimonials from previous clients to assess the quality of their work.
Check Credentials and Insurance
Once you've identified a few potential candidates, it's time to dig deeper into their credentials and insurance coverage. Ensure that the roofing professionals you consider are licensed to operate in your area. Licensing requirements vary by location, so check with your local authorities for specific details. Additionally, confirm that the roofing contractor carries adequate insurance coverage. Roofing can be a risky job, and accidents can happen. A reputable roofer should have liability and worker's compensation insurance, protecting you and your employees in case of mishaps.
Before making a final decision, ask each roofing contractor for a list of references. Contact these references and inquire about their experiences working with the roofer. Questions to ask might include:
Did the roofer complete the project on time?
Were there any unexpected costs or issues?
How well did they communicate throughout the project?
Were you satisfied with the quality of the work?
Evaluate Experience and Expertise
Roofing repairs can vary in complexity, from minor shingle replacements to extensive structural repairs. Choosing a professional with the experience and expertise necessary for your specific project is crucial. Ask potential roofers about their experience with similar maintenance and if they specialize in any particular roofing materials or styles.
Get Multiple Quotes
Don't settle for the first roofing professional you come across. Instead, contact several candidates and request detailed quotes for your roofing repair project. A well-documented quote should include the cost of materials, labor, and additional charges. This will allow you to compare prices and evaluate which professional offers the best value for your money. Once you've selected a roofing professional, it's essential to have a detailed contract in place. This contract should outline all aspects of the project, including:
Project timeline and milestones
Materials to be used
Labor and material costs
Payment schedule
Warranty information
To protect yourself and ensure that both parties understand their responsibilities, it's crucial to document everything related to the roofing repair project. This includes the initial quote, the contract, change orders (if any), and additional correspondence. Having a written record can help prevent misunderstandings and disputes later on. Review the agreement carefully and ensure that it aligns with your expectations. Don't hesitate to ask for clarification on any terms or conditions you don't fully understand.
Look for Red Flags
Be vigilant for any red flags during your interactions with potential roofing professionals. These may include:
High-Pressure Sales Tactics: Beware of contractors who pressure you to make an immediate decision or offer deals that seem too good to be true.
Lack of Written Documentation: A reputable roofer should provide written estimates, contracts, and warranties. Avoid those who rely solely on verbal agreements.
Incomplete Quotes: If a quote is vague or lacks specifics, it could lead to unexpected costs down the line.
Unwillingness to Provide References: Be cautious if a roofer is hesitant to provide references or if the references they provide seem unreliable.
Confirm Permits and Regulations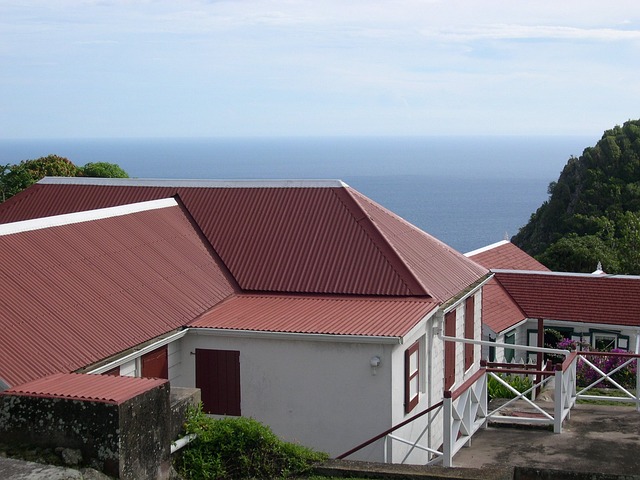 Depending on the nature of your roofing repair project, you may need permits or approvals from your local building authority. It's essential to confirm whether your chosen roofing professional will handle the permitting process. Avoid any contractor who encourages you to skip this step or suggests that permits are unnecessary, which could lead to legal issues. Remember, effective communication is critical to a successful roofing repair project. Throughout the process, maintain an open line of communication with your chosen professional. Discuss any concerns, changes, or questions promptly. A roofer who is responsive and attentive to your needs is more likely to deliver a satisfactory result.
Finding the right professional for roofing repair is critical in maintaining the integrity and longevity of your home's roof. By following these steps, you can increase your chances of hiring a skilled and reputable roofing contractor who will deliver high-quality work. Investing in timely and well-executed roofing repairs can save you money and headaches in the long run, protecting your home and ensuring your peace of mind.