If you're considering purchasing a new home, chances are that you are feeling overwhelmed by the process. From navigating loan options and budgeting for closing costs to looking at properties and being ready to make an offer when you find the right one…just the thought of it all can be intimidating. The good news is that when it comes to buying; or selling, a home, having an experienced realtor on your side can profoundly impact the outcome – and even more importantly – empower you to make informed decisions throughout this often complicated process.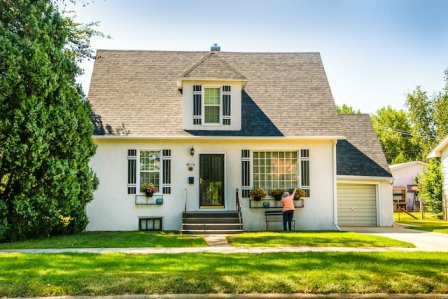 Understand the home-buying process
When buying a home it's important to know what to expect during the home-buying process in order to make informed decisions. This is where a Realtor can be a valuable asset. With their expertise and knowledge of the market, a Realtor can guide you through every step of the process. They can help you find the right home, negotiate offers, and navigate the sometimes complicated paperwork involved.
Do some research in order to find real estate agents in Tampa to help you out with narrowing the choice. Additionally, they can provide valuable resources and connections to other professionals like home inspectors and mortgage lenders. Partnering with a Realtor can make the home-buying process smoother and ultimately help you find the home of your dreams.
Know your budget and financing options
Managing your finances can be tricky, especially when it comes to big purchases like a new car or a home. That's why it's important to know your budget and consider all financing options available to you. One option is to get pre-approved for a loan, which can help you determine exactly how much you can afford to borrow.
This way, you can shop for a car or home with confidence, knowing that you're within your budget limitations. And while the process of getting pre-approved for a loan may seem daunting, it's actually quite simple. By taking this step, you'll be well on your way to making a smart financial decision that will benefit you in the long run.
Research the neighborhoods
Exploring the neighborhoods and attending open houses is a great way to narrow down your options. Take a walk around the different areas you're interested in and get a feel for the local vibe. Check out the nearby parks, cafes, and shops to see if they align with your lifestyle.
And when the time comes to attend open houses, don't be afraid to ask questions and take note of any potential issues or advantages. After all, you want to make sure you're investing in a home that fits your needs and preferences. So take your time, be thorough, and enjoy the process of finding your perfect home.
Consider all aspects of the property
When it comes to making a decision about a property, it's important to consider all aspects. It's not just about the perfect location or the number of bedrooms; there are many other factors to take into account. For instance, you should think about the condition of the property, whether any major repairs are needed, and how much this could cost. 
You may also want to look at the local schools, the availability of public transport, and the crime rate in the area. By taking all of these things into consideration, you'll be able to make an informed decision that's right for you and your family. After all, a property is a big investment, and it's important to ensure that it meets all of your needs and requirements.
Negotiate with confidence using market trends
Making a confident purchase or sale in the ever-changing world of real estate can be intimidating. However, there are ways to ensure that you are making a smart decision. One of the best ways to do so is by relying on market trends, data, and competitive advice from your Realtor. Utilizing this information will provide you with an accurate picture of what is happening in the current market and can give you a leg up when it comes to negotiating.
Armed with this knowledge, you can confidently approach negotiations with the knowledge that you are making a sound investment. So why not work with a trusted Realtor who can guide you through the process, helping you navigate the nuances of buying and selling real estate with confidence?
Streamline the decision-making process
When faced with an important decision, it's natural to feel overwhelmed by the sheer amount of information to consider. However, streamlining the decision-making process is easier than you might think. By taking a comprehensive approach and evaluating all aspects of the situation, you can make a more informed and confident choice. This means considering not only the immediate effects of your decision but also the potential consequences in the long run.
It also means taking into account the perspectives of all stakeholders involved, whether they be colleagues, customers, or other parties. With a clear understanding of all the factors at play, you'll be able to make a decision that will benefit everyone involved and deliver the best possible outcomes.
Have questions answered about titles and inspections
Buying or selling a house can be overwhelming, but it doesn't have to be. If you have questions about titles, inspections, appraisals, disclosures, or anything else related to the process, rest assured that there are resources available to help you navigate it all.
From real estate agents to online forums, there are plenty of ways to get your questions answered and ease any concerns you may have. So don't let the intricacies of home buying or selling intimidate you – seek out the answers you need, and feel confident in your decisions every step of the way.
The home-buying process is an in-depth experience that requires knowledge and preparation. To make it as seamless and stress-free as possible, it is important to understand the basics of the process and met with the expertise of a knowledgeable real estate agent. Additionally, learn your budget and financing options before shopping around, research desired neighborhoods deeply, and consider all aspects of any potential property you may purchase. Negotiate confidently and use market data provided by your Realtor to your advantage when making decisions. Streamline the selection process by having all relevant questions answered about titles, appraisals, inspections, disclosures, and more! With diligence and organization throughout the home-buying experience, you can find yourself successfully settled into a new home in no time!