If you're looking for ways to improve your garage, it can be overwhelming to know where to start. Fortunately, there are some useful guidelines that cover most of the crucial aspects of making it more functional and better-looking. From creating an efficient storage system to improving ventilation or adding upgrades like a workbench – these four tips will help you create the perfect all-purpose space.
By following them closely and letting your imagination run free, you can make sure that everything about your garage is well thought out and organized in such a way as to guarantee maximum productivity and practicality when using it daily!
Clean and Organize Your Garage
Is your cluttered garage causing you stress? It's time to take control and find an effective storage system that will declutter and maximize the space for more efficient use. With the right storage solution, you'll be able to find your tools and equipment with ease and have more space for your daily activities.
Plus, organizing your garage can add value to your home and create a more inviting and functional living space. Say goodbye to the chaos and hello to an organized, stress-free garage. Also, take the time to clean out any items you no longer use and donate them or throw them away.
Keep in mind that storage systems can be tailored to fit your needs, so don't be afraid to get creative. Consider adding cabinets, shelving units, and pegboards to create an organized storage system for all of your tools and equipment.
Update Doors and Windows
Adding an insulated door and windows to your garage can make it more comfortable year-round. If you're looking for a way to reduce energy bills, replacing or upgrading the existing doors and windows is a great place to start. Doing so will also improve the overall security of your home, making it less vulnerable to burglary or other unwanted intrusions.
Plus, newer doors and windows can be tailored to fit your existing style, so you won't have to sacrifice aesthetic appeal when making these upgrades. For example, sectional garage doors are a great option if you're looking for something that's both functional and stylish. Similarly, you can also consider adding decorative window covers to the interior of your garage for a more personalized touch.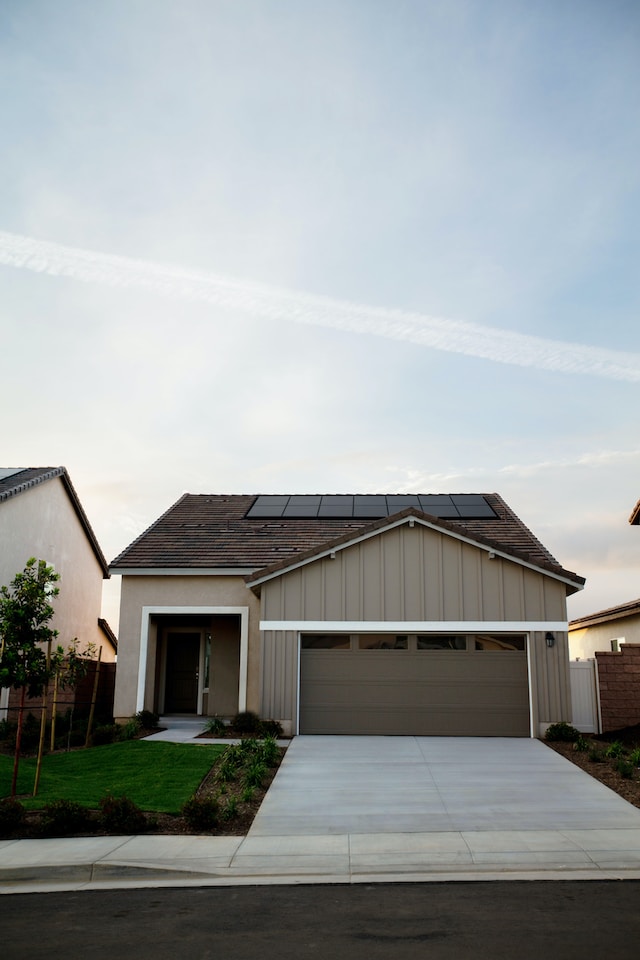 Improve Ventilation
The right ventilation system is crucial for a comfortable and well-functioning garage. If the air in your garage feels stagnant or hot during the summer months, it's time to invest in proper ventilation. Installing a fan or air conditioning unit can ensure that the temperature remains at a comfortable level no matter what time of year it is. Additionally, this will help circulate fresh air and keep any lingering odors or dust from accumulating in the space.
Keep in mind that if you're using the garage for activities like woodworking or painting, proper ventilation is a must as it will help keep your workspace and air free of harmful fumes. Plus, it will reduce the amount of moisture in the air and keep mold from growing.
Install a Heating System
As the colder months approach, spending time in your garage may seem like a daunting experience. However, with the right heating system in place, you can enjoy your garage all year round! Whether you're working on projects or simply using it as an extra living space, investing in a heating system is a smart choice.
With a variety of options available, from electric heaters to gas-powered units, there's sure to be a solution that fits your needs. So, don't let the cold temperatures keep you from enjoying your garage – install a heating system and stay warm and cozy all season long.
In addition to heating, it's also important to invest in proper insulation. Doing so will help keep the temperature more consistent and reduce energy costs. Consider making use of foam boards or fiberglass batting for optimal insulation.
Conclusion
Transforming your garage into a more functional and comfortable space doesn't have to be an overwhelming task. By implementing these five key improvements – organizing your space, updating doors and windows, improving ventilation, enhancing lighting, and installing a heating system – you can turn your garage into an efficient, comfortable, and inviting area.
Whether you're using it for storage, as a workspace, or as an extra living area, it's your space to design and optimize as you see fit. Remember, the goal is to create a space that caters to your specific needs while also adding value to your home. With a clear plan and a bit of creativity, you can truly make the most of your garage.