If you're considering selling your home, you want to make sure it's as attractive and valuable as possible. One of the best ways to do this is by making smart flooring choices that will bump up the market value of your house, now and in years to come. From hardwoods and cork floors to stylish tiles and luxurious carpets, there are plenty of options available for those looking to get the most from their property sale. Read on to find out more about why modernizing your floors can be a great investment for your home's worth!
Understand the Types of Flooring and Their Lifespans
Choosing the right flooring for your home or business is an important decision. There are many types of flooring to choose from and each has its own lifespan. Hardwood flooring is a classic choice that can last up to 100 years with proper care and maintenance. Laminate flooring is a more affordable option that can last up to 25 years. Tile flooring, whether ceramic or porcelain, is durable and can last up to 50 years. Carpet is a cozy choice, but its lifespan is typically around 10 years. Understanding the lifespans of different types of flooring can help you make an informed decision when it's time to replace or install new floors. From vinyl covering to concrete, each type of flooring has its own unique advantages and disadvantages. By researching and comparing different options, you can find the perfect fit for your home and budget.
Choose Flooring That Is Durable and Low-maintenance
When it comes to choosing flooring for your home, there are several factors to consider. One of the most important factors is durability. You want a flooring option that can withstand the everyday wear and tear of your household. In addition to durability, you also want a flooring option that is low maintenance. After all, who wants to spend their precious free time cleaning and maintaining their floors? Luckily, there are many flooring options available that meet both of these criteria. Whether you're looking for hardwood, tile, or vinyl flooring, there are plenty of durable and low-maintenance options to choose from. With a little research and consideration, you'll be able to find the perfect flooring for your home that will look great for years to come.
Invest in Quality Flooring to Enhance Your Home's Value
It's important to make choices that will not only improve your living space but also increase its overall value. One of the best ways to do this is to invest in quality flooring. Not only will durable and stylish flooring enhance the appearance of your home, but it will also serve as a practical investment that will last for years to come. From hardwood to tile, there are countless options available that will elevate your home's aesthetic and boost its resale potential. So if you're looking to upgrade your living space, consider investing in high-quality flooring to add both practical and aesthetic value to your home.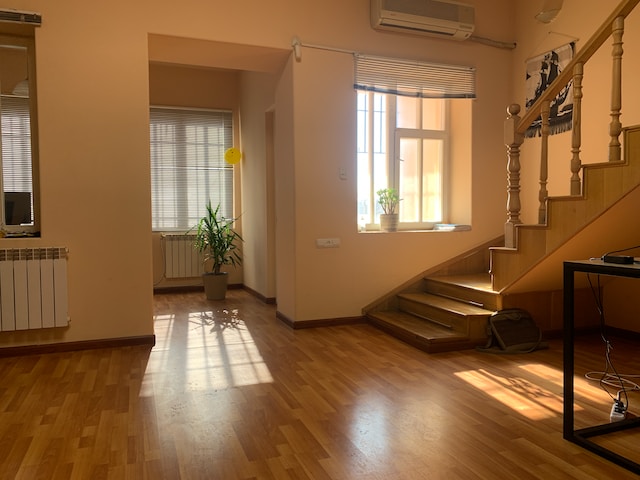 Complement Your Home's Design Aesthetics With the Right Flooring
The right flooring can make all the difference when it comes to enhancing your home's design aesthetics. Whether you're aiming for a rustic look or want to achieve a sleek and modern vibe, there are plenty of flooring options to choose from that can complement your personal style. Hardwood floors add a classic touch that can easily blend in with any design theme while vinyl flooring offers easy maintenance and customization. For those who love the look of natural stone but want something more affordable, there are beautiful laminate options to consider. Don't overlook the importance of choosing the right flooring to bring out the best in your home's interior design.
Consider Going Green with Sustainable Flooring
Green living has become a popular, eco-friendly, and sustainable way of living, and a perfect way to achieve this is by considering sustainable flooring. Sustainable floors are attractive options that provide a beautiful, long-lasting, and durable space while also being sustainable for the environment. Besides being environmentally friendly, these floors are made from renewable resources such as cork, bamboo, and hardwood, and they will last for years to come. By choosing sustainable flooring, you are contributing to the environment, reducing waste and deforestation levels, and supporting the green movement. With a variety of options available, you can enjoy the benefits of sustainable flooring while also enhancing the beauty and value of your home. Take a step towards a clean and healthy future with eco-friendly flooring solutions.
When choosing the right flooring for your home, it is important to consider all the factors that are involved– type, durability, maintenance requirements, budget, and design esthetics. Take the time to do some research and decide on what type of flooring may be best suited to your needs. If considering a DIY installation, make sure you understand the process clearly and can manage it successfully. If possible, try opting for eco-friendly flooring that will help reduce your environmental footprint. Ultimately, you'll want something that is attractive, long-lasting, and affordable– so don't skimp on quality when making this important choice for your home! Shop around and get an expert opinion if necessary; taking these simple steps can help you maximize your investment in this essential element of a beautiful home.