Whether you've just bought a new home or want to refresh the look of your current property, updating your home's exterior can substantially improve its curb appeal and enhance its value. Your home's exterior is the first thing that people see, making it vital to create a stunning and inviting visual that reflects your style and personality. In this article, we will guide you through some components of exterior home design that can transform your dream project into a breathtaking reality. Keep reading!
Choosing the Right Siding Material
The exterior siding of a house plays a crucial role in defining the character and style of a home. It's responsible for shielding your home from severe weather conditions, providing insulation, and contributing to your home's exterior design. Several siding materials are available in the market, ranging from wood, stone, and vinyl, to aluminum siding. Each material comes with a unique set of attributes regarding cost, durability, maintenance needs, and aesthetic appeal.
Aluminum siding is popular due to its durability and cost-effective nature. It's resistant to harsh environmental elements, which means it can last for decades with minimal maintenance. Aluminum siding also comes in various styles, textures, and colors which gives homeowners flexibility in design. What's most appealing about aluminum siding is its energy efficiency. It acts as an excellent insulator, keeping your home cool during summer and warm during winter.
When choosing the suitable siding material for your home, you have to consider the architectural style of your house, the weather conditions of your location, and your lifestyle needs. Your chosen material should match your home's aesthetic and it should also be able to withstand the test of time and elements, providing you with a long-term, practical solution.
Emphasizing Windows Design and Efficiency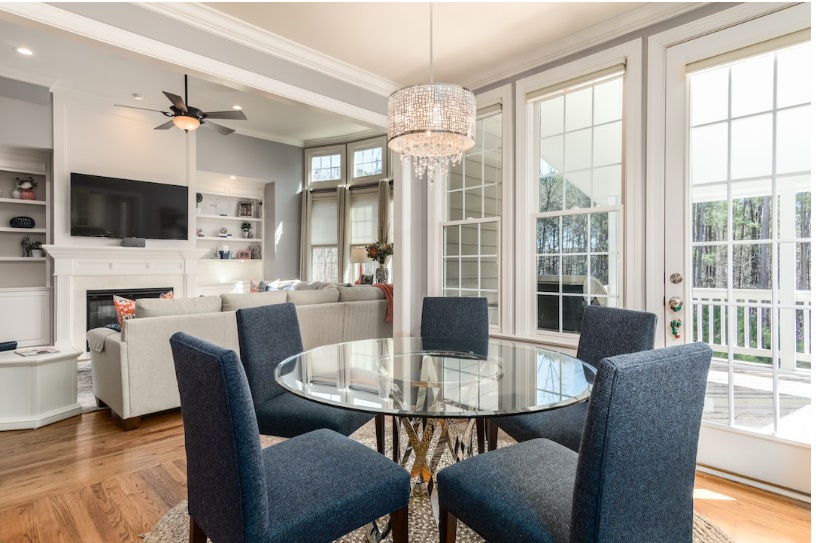 Windows allow natural light into your home and add architectural interest to your house's exterior. When updating your windows, pay careful attention to the design, material, glazing type, and efficiency. Outdated windows can decrease your home's energy efficiency and compromise your interior's comfort level. By investing in replacement windows, you can boost your home's energy efficiency while enhancing its aesthetic appeal.
Replacement windows provide a variety of customization options that allow homeowners to select a style that complements their exterior home design. They come in various shapes, sizes, and techniques – from traditional double-hung windows to contemporary sliding windows. Moreover, modern replacement windows are equipped with energy-efficient features, such as Low-E coatings and argon gas fillings, that help minimize heat transfer, thereby reducing your heating and cooling costs.
Over and above, windows are an essential component of your home's exterior. Not only do they impact the visual appeal, but they also influence the comfort, energy efficiency, and value of your home. Hence, investing in high-quality replacement windows proves to be an economical decision in the long run. This also allows you to let in more natural light, which has many benefits.
Improving Your Landscape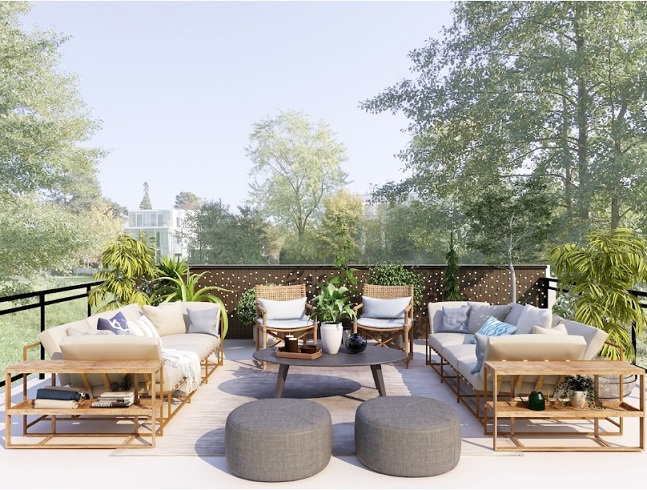 Your yard is an extension of your home, and improving your landscape can enhance your living space and boost your home's market value. A well-planned landscape can add visual interest, create a welcoming atmosphere, and even contribute towards improving your home's energy efficiency. Incorporating elements such as water features, outdoor lighting, and carefully selected plants can turn an average yard into an extraordinary outdoor living space.
Creating a balance between hardscape (patios, walkways, and retaining walls) and softscape (plants, trees, and shrubs) is key to designing a captivating landscape. Incorporate a range of plants at differing height levels to add depth and make your yard look fuller. Consider your local climate and choose plants that can thrive in those conditions for a landscape that's practical and easy to maintain.
As you can see, raising the value and enhancing the curb appeal of your home can be achieved by making thoughtful, deliberate choices about your home's exterior. With careful consideration of windows, siding, and landscaping, you can create a stunning exterior that speaks volumes about your style and attention to detail. Overall, your home's exterior plays a major role in setting the tone for what lies within its walls. Make sure it gives the perfect first impression.