Have you been dreaming of selling your house for top dollar? Are you curious about how to increase the value of your home without breaking the bank? We've got just what you need! Our guide will show you all the best ways to maximize your property's worth with fast and easy steps. From sprucing updated features to making necessary repairs, we'll cover everything you must know to prevent costly mistakes down the line. The tips within this blog post are guaranteed to help add more value —and a higher price tag—to your existing abode. So read on and start making those changes that will turn heads and wallets alike!
Increase curb appeal with a fresh coat of paint
First impressions matter, and the exterior of your home is one of the first things people see. A fresh coat of paint can transform your house from bland to beautiful and increase your curb appeal. Not only does a new paint job make your home look more inviting, it also protects it from the elements. With so many color options available, you can express your unique style and personality through your home's exterior. Whether you choose a bright, bold hue or a more subdued shade, a fresh coat of paint is a simple way to make a big impact. Don't underestimate the power of a good first impression – give your home a makeover with a new coat of paint.
Upgrade your landscaping for a more welcoming entrance
Your landscaping is also the first thing guests will see before entering your home, so it's important to make it as welcoming as possible. Upgrading your landscaping can greatly enhance the curb appeal of your home and provide a warm and inviting atmosphere. Whether it's adding colorful flowers, planting trees, or installing outdoor lighting, there are numerous ways to spruce up your landscaping and make your entrance stand out. A well-maintained landscape not only adds value to your home but also creates a sense of pride and enjoyment for homeowners and visitors alike. So, why not take the first step towards a more inviting entrance by upgrading your landscaping today?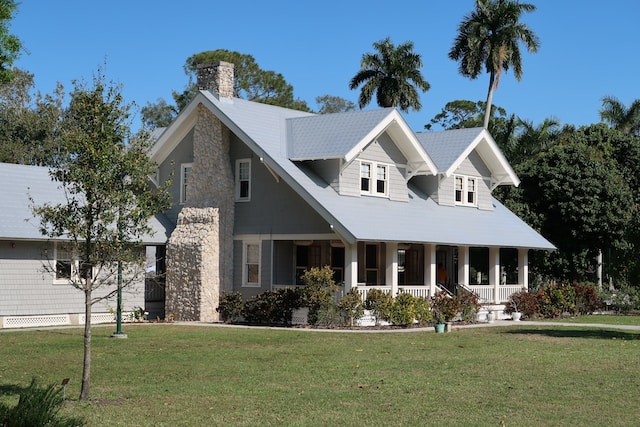 Consider upgrading your roof
Your roof serves as a vital shield, protecting your home from weather elements. Aging or damaged roofs may not only be less efficient at this task but can also detract from your home's overall aesthetic. Thus, considering a roof upgrade could lead to a significant increase in property value. It is advisable to consult with professional roofers in your area to understand the best options available to you. They have the expertise to suggest suitable materials and designs that will enhance your home's curb appeal and durability. By investing in a high-quality roof, you ensure the safety of your home while attracting potential buyers with its improved appearance.
Replace outdated windows and doors for improved efficiency
One of the best ways to improve the energy efficiency of your home is by replacing outdated windows and doors. Not only will this reduce your energy bills, but it will also make your home more comfortable and increase its resale value. New windows and doors are designed with better insulation materials and advanced technology to prevent air leaks, which greatly helps reduce the amount of energy lost through your home's exterior. Additionally, they provide better noise reduction and improved safety features. Investing in replacement windows and doors is a smart choice for any homeowner looking to increase their home's efficiency and curb appeal.
Brighten up living spaces with new lighting fixtures
A room's ambiance can be completely transformed with just a change in lighting. With the right lighting fixtures, you can illuminate artwork, highlight architectural features, or create a cozy atmosphere for those lazy evenings. From chandeliers to pendant lights, there are a wide variety of fixtures to choose from that can completely change the feel of a living space. These fixtures also come in different sizes, styles, and materials, giving homeowners endless options to fit their unique tastes. So why not brighten up your living space with some new lighting fixtures and feel the difference for yourself?
Install hardwood flooring or laminate wood for an upscale look
If you're looking to give your home a touch of elegance and sophistication, installing hardwood flooring or laminate wood can certainly do the trick. Both options provide a timeless and upscale aesthetic that can instantly transform any room into a more beautiful and inviting space. Hardwood flooring is a more traditional choice, with its warm appearance and natural hues that add a touch of warmth and comfort to your home. On the other hand, laminate wood provides a more cost-effective alternative that still offers the same stunning, high-end look. Regardless of your choice, incorporating hardwood or laminate wood into your home is a fantastic way to create a stylish and luxurious atmosphere that you and your guests will love.
Add new hardware to kitchen cabinets and bathrooms
Is your kitchen or bathroom feeling a little drab and outdated? Adding new hardware to your cabinets can give the entire room a fresh and modern look. Whether you opt for sleek stainless steel handles or bold and colorful knobs, the possibilities are endless. Plus, swapping out hardware is a relatively quick and easy home improvement project that can be done on a budget. So why not upgrade your space with a simple change that can make a big impact?
If you're looking for ways to increase the value of your house, then the tips in this blog post are a great place to start. By focusing on improving curb appeal, upgrading landscaping, replacing outdated windows and doors, installing new lighting fixtures and hardwood flooring/laminate wood, and adding hardware to cabinets and bathrooms, you can quickly increase your home's marketability. Even small changes like repainting or simply rearranging furniture can have a major impact on a potential buyer's impression. All in all no matter how big or small the changes you decide to make be sure that it is done safely and responsibly for the best end result.