When it comes to home renovations, many homeowners are torn between what they like and what adds value. On the one hand, you want to choose upgrades that reflect your style and will make your living space comfortable and pleasing for you to look at each day. But on the other, making wise decisions about where to spend money sets up you (and potential buyers) well in terms of its resale value down the road. This blog post takes a close look at different renovation choices that can amplify the beauty of your home while creating real marketable added value when the time does come for a sale or appraisal.
Modern Kitchen Makeovers
The kitchen, often referred to as the "heart of the home," holds significant sway when it comes to amplifying your home's value. A modern, functional, and aesthetically pleasing kitchen can be a game-changer in the eyes of potential buyers.
When considering a kitchen makeover, focus on key areas such as countertops, cabinets, and appliances. Opting for high-quality materials like granite or quartz for countertops, not only enhances the visual appeal but also offers durability. Cabinets are another area where you can make a big impact. Consider updating them with a fresh coat of paint or replacing them entirely for a more modern look.
Roofing Tips
Roofing is an essential part of your home that serves both functional and aesthetic roles. Its state can significantly influence your home's value. If you notice roof damage, be sure to address it as soon as possible. Having an old, worn-down roof can be a major turn-off for potential buyers. Doing repairs quickly and efficiently will save you time and money in the long run.
If your roof is still in good condition, consider investing in new materials that are both energy-efficient and eye-catching. This could include anything from a sleek metal roof to shingles designed to match the color of your home's exterior. A good-looking roof also adds an extra layer of curb appeal that can pay off in the future.
Luxurious Bathroom Upgrades
Bathrooms serve a dual function in our homes: they are places of utility, yes, but they also offer a sanctuary, a place to relax and unwind after a long day. As such, upgrading your bathroom can deliver significant returns on investment and dramatically increase your home's appeal.
Consider investing in high-quality materials and modern fixtures. For instance, a granite or marble vanity countertop elevates the space, providing durability and timeless elegance. Similarly, replacing old faucets with sleek, modern designs can instantly make the bathroom feel more upscale.
Open Concept Living
Open-concept living, a design trend that eliminates walls and barriers to create open, free-flowing spaces, has become a sought-after feature in modern homes. The unified living areas not only make your home feel larger, but also facilitate better social interaction, natural light, and line of sight.
When considering an open concept layout, it's crucial to engage a structural engineer or professional architect, as not all walls are safe to remove. Once you've confirmed the feasibility, you can create a design that suits your lifestyle. Whether it's a seamless kitchen-dining-living space or a master suite that flows into a luxurious bath, the possibilities are endless.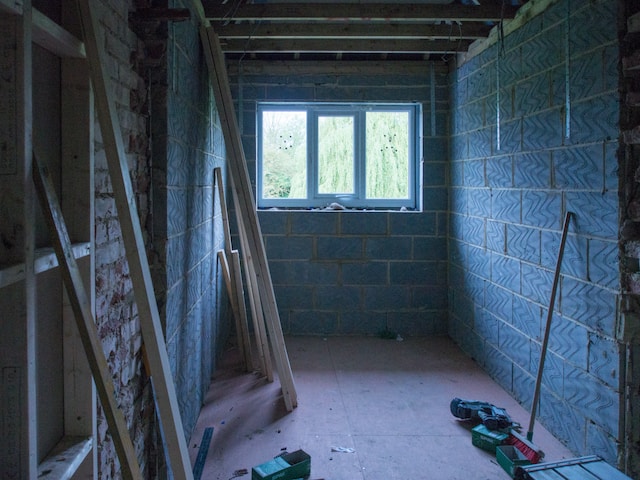 Energy-Efficient Updates
As we become more environmentally conscious, the importance of implementing sustainable practices in our homes has skyrocketed. Energy-efficient updates are a remarkable way to not only reduce your carbon footprint but also save on utility bills, thus offering long-term savings.
Invest in energy-saving appliances for your kitchen and laundry appliances that are ENERGY STAR certified. These appliances use less electricity and water, reducing your utility bills while promoting sustainable living. Similarly, upgrading to a programmable thermostat allows for more efficient home heating and cooling, leading to significant energy savings.
Window replacements can also contribute to energy efficiency. Double-pane windows filled with argon or krypton gas can reduce heat transfer, keeping your home warmer in the winter and cooler in the summer.
Smart Home Integration
Smart home integration is another worthwhile consideration when aiming to increase your home's market value. As we move towards a more technologically driven era, the demand for homes equipped with smart features is on the rise. These installations make for greater convenience, security, and energy efficiency – all factors that appeal to a broad range of potential buyers.
Consider integrating smart lighting systems that allow you to control the brightness and color of your lights from a smartphone or voice-activated device. This not only adds a fun and modern element to your home, but it can also help in energy conservation. Home security systems like smart locks and security cameras provide an added layer of safety, which can be a significant selling point.
In conclusion, making the right renovation choices and investing in modern upgrades can go a long way in amplifying your home's value. From roofing to smart home integration, there are plenty of options available that allow you to create living spaces that are both beautiful and practical. With some thoughtful planning and research, you can make investments that will pay off in the future.