Does your home exterior need a makeover? Many homeowners forget about investing in their homes' exteriors, but this is actually one of the most important investments when it comes to increasing long-term value. Thinking long-term can help add longevity and curb appeal while saving homeowners thousands of dollars. In this blog post, we'll explore why investing in your home's exterior matters for its overall value and how to go about creating an upgrade that fits your budget.
Understand the Value of Curb Appeal
First impressions matter, and that's especially true when it comes to the appearance of your home. Curb appeal is all about creating an attractive and welcoming exterior that entices people to take a closer look. Not only does it make your property more enticing to potential buyers if you're looking to sell, but it also brings a sense of pride and satisfaction to you as a homeowner.
From freshly painted shutters to a well-manicured lawn, investing in your home's curb appeal is a smart move with lasting benefits. And don't forget – a beautiful exterior can also increase your property value in the long run.
Invest in Quality Roofing and Siding
If you're considering replacing your conservatory roof, it's important to invest in quality materials. After all, your roof plays a crucial role in protecting your home from the elements and keeping your family comfortable and safe. When choosing a replacement conservatory roof, be sure to weigh your options carefully and research different materials and styles. Look for reputable roofing contractors who can offer guidance and expertise throughout the process.
Choosing a high-quality roof for your conservatory will not only enhance your home's curb appeal but also increase its overall value. Investing in quality roofing and siding will pay off in the long run, making your home a more inviting and comfortable place to live.
Enhance Your Outdoor Space
Transforming your outdoor space into a haven where you can unwind and entertain can be a game-changer for your home. The possibilities for enhancing your outdoor space are endless, from adding a fire pit for cozy gatherings on chilly evenings to installing a fountain for a tranquil environment.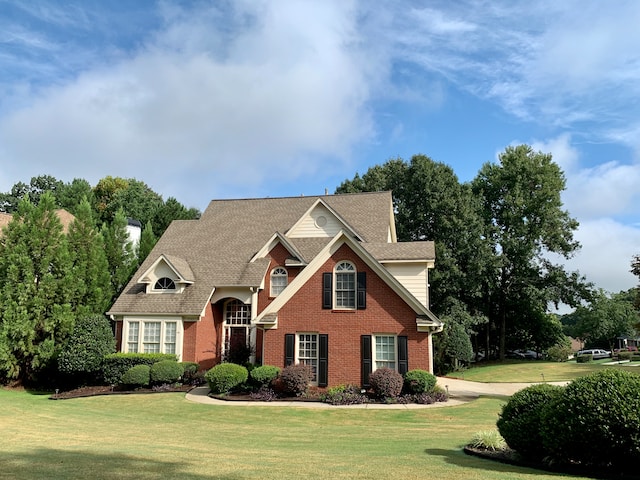 Consider investing in comfortable outdoor furniture and creating designated areas for dining, lounging, and playing games. Don't forget to add some greenery and lighting to create an ambiance that's both inviting and relaxing. Whether you have a small backyard or acres of land, enhancing your outdoor space can significantly increase the value of your home while providing an oasis for you and your loved ones to enjoy.
Invest in Landscaping
With the right elements and design, your yard can transform into an oasis that you'll love to spend time in. From colorful flowers to impeccably manicured shrubs, there are endless possibilities to create an outdoor space that suits your style.
In addition to enhancing the aesthetic appeal of your home, professional landscaping can also increase its value. Plus, spending time outside surrounded by nature has proven to reduce stress and improve overall mental well-being.
Keep Up with Regular Maintenance
A home is often seen as a sanctuary or a safe haven, providing comfort and security to its occupants. However, neglecting the upkeep of the exterior can take away from the appeal of this haven, leading to damage and deterioration. Regular maintenance of the home exterior not only keeps your home looking beautiful but can also prevent costly damage and add to the overall value of your property.
A well-maintained home exterior is an important aspect of being a responsible homeowner and ensuring that your home remains a safe and comfortable living space for years to come. So don't delay in taking care of your home exterior – it's an investment that will pay dividends in the long term.
Consider Energy-Efficient Windows
There's no denying the importance of maintaining the exterior of your home, not only to ensure it looks its best but also to save money on energy bills. When it comes to energy efficiency, windows may not be the first thing that comes to mind, but they play a significant role. 
Energy-efficient windows can significantly reduce your home's energy consumption by keeping the heat in during winter and out during summer. With a broad range of styles, colors, and materials to choose from, you can easily improve the look of your house while also saving money on your energy bills.
Investing in your home exterior will help improve your property value, making it a worthwhile investment to undertake. From recognizing the importance of curb appeal and investing in quality roofing and siding to enhancing an outdoor space, landscaping, and window investments – there are plenty of ways that you can take action.
Ultimately, make sure to prioritize regular maintenance for long-term results. This should be undertaken with care as even the smallest updates to the exterior have a ripple effect on home value. When managed correctly, these could prove beneficial for years to come with minimal effort.