Home renovations can be exciting and rewarding at the same time, but a poorly executed plan or budgeting misstep can lead to major headaches. Steering clear of costly home renovation mistakes doesn't require expertise as much as it requires strategy and forethought. In this blog post, we'll discuss how you can take on ambitious home renovation projects without getting in over your head or breaking the bank.
Assess your home's needs before taking any action 
Before embarking on any home improvement projects, it's important to assess your home's needs to ensure that your efforts are focused on the areas that require the most attention. Perhaps your roof needs repair, your windows need replacing, or your electrical system needs an upgrade. Whatever the case may be, taking the time to evaluate your home's needs will save you time, money, and hassle in the long run. Plus, by addressing the most pressing issues first, you can improve the safety and comfort of your living space while also boosting your property value. So before picking up that hammer, take a step back and make a plan based on what your home truly needs.
Research different home renovation projects and their estimated costs 
There's no denying it, home renovation projects can be expensive. Before you dive into your dream remodel, it's important to research the estimated costs associated with the projects you're considering. Maybe you're looking into a home addition or to update your kitchen for a fresh look, or perhaps you want to overhaul your bathroom for a revamped oasis. Whether you're taking on a major renovation or a minor refresh, costs can add up quickly. That's why doing your due diligence upfront can save you plenty of stress down the road. Take the time to research different projects and their associated costs to make informed decisions about what changes you can realistically afford.
Compare quotes from multiple contractors to get the best deal 
When it comes to finding the best deal for your home improvement project, it's important to shop around. Asking for quotes from multiple contractors can help you find the best price for the job. Not only will this save you money, but you'll also have a better idea of what each contractor can offer in terms of experience, expertise, and materials. Keep in mind that the cheapest option isn't always the best, so make sure you do your research and ask plenty of questions before making a decision. By taking the time to compare quotes, you'll be able to find a contractor that meets your needs and budget.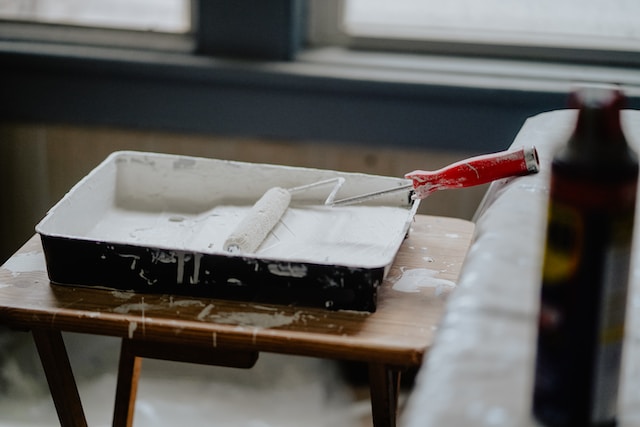 Don't be afraid to ask questions – be sure you understand what the contractor is offering
Asking questions can be a daunting task, especially when it comes to something like hiring a contractor. But it's important to ensure that you fully understand what services the contractor is offering before you commit to anything. By asking questions, you can get a better idea of what to expect, what the timeline will be, and what costs will be involved. A good contractor will be happy to answer your questions and provide you with the information you need. Don't be afraid to speak up and clarify anything that is unclear to you. It's your money and your project, so make sure you're fully informed before making any decisions.
Consider the long-term benefits of projects when comparing prices 
When it comes to making a purchasing decision, it's important to consider the long-term benefits of a project rather than just comparing prices at the moment. While it may seem like a cost-effective choice to go with the cheaper option, it's important to look at the bigger picture. Will the cheaper option require more maintenance or repairs down the line? Will it need to be replaced sooner than a slightly more expensive but higher-quality option? These are all factors to take into consideration when making a decision. By investing in something that will last longer and require less maintenance, it can save you money and hassle in the long run. So make sure to weigh the long-term benefits in addition to the immediate cost when making your purchasing decisions.
Talk to experienced homeowners who have gone through similar renovations
One of the best ways to avoid mistakes is by talking to experienced homeowners who have gone through similar renovations. By learning from their experiences, you can be better prepared for what lies ahead. It's always helpful to hear about the challenges they faced and the solutions they found. You may even discover new tips and tricks to make your renovation smoother and more successful. Don't hesitate to reach out to others who have been in your shoes – you'll be surprised at how much you can learn from their wisdom.
Home renovations can be an exciting and rewarding experience, but it is important to do thorough research before taking any steps. Create a plan of action that outlines your desired outcome and considers the long-term benefits of each project. Get several quotes from trusted contractors and ask plenty of questions so you understand what is being offered. Speaking with experienced renovators and researching any potential problems they encounter can save you time and money in the long run. Now it's time to take the plunge into the renovation process with confidence – get started today!