Your home is not just a place to live; it's also a significant investment. Strategic updates can make a world of difference when it comes to increasing the value and comfort of your home. Whether you're looking to enhance your living space for your enjoyment or preparing to sell your property, specific home updates offer a high return on investment. This comprehensive guide explores six of the many home updates that pay off, both in terms of monetary value and overall quality of life.
Roof Repair and Replacement
Your home's roof is a critical component that protects your property from the elements. When faced with roofing problems, homeowners often must decide between repairing the existing roof or opting for a complete replacement. While the roof repair cost is typically lower than a total replacement, several factors must be weighed to determine the best course of action for your situation. Look for local roofers and experienced professionals who can assess the state of your roof and provide expert recommendations. Consult a reputable roofing contractor to make an informed decision that ensures the safety and longevity of your home.
Kitchen Renovation
The kitchen is often considered the heart of the home. It's where family meals are prepared, guests are entertained, and countless memories are made. A well-designed, functional kitchen not only improves your day-to-day living but also significantly increases the value of your home.
What to Consider:
Cabinetry: Upgrading your kitchen cabinets can dramatically enhance their appearance. Consider modern, durable materials and popular styles like shaker or flat-panel doors.
Countertops: High-quality countertops, such as granite or quartz, look stunning and are more resistant to wear and tear.
Appliances: Energy-efficient, stainless steel appliances are attractive and practical for the long term.
Storage: Adequate storage space is a must. Custom pull-out shelves and drawers can make your kitchen more functional.
Lighting: Installing under-cabinet lighting and stylish fixtures can create a warm and inviting ambiance.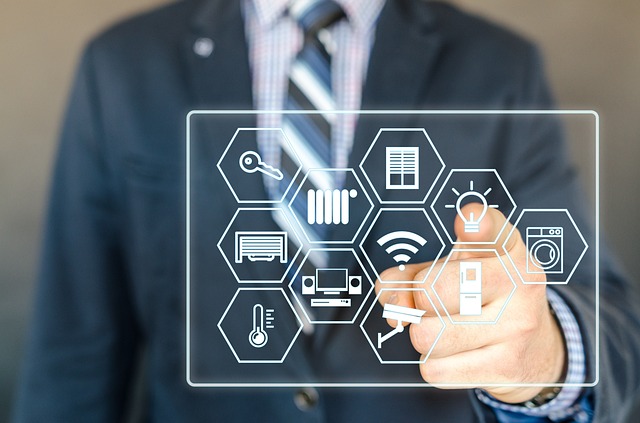 Bathroom Remodel
Bathrooms are another critical area where home updates can significantly impact your daily life and property value. A clean, modern, and well-maintained bathroom is an attractive feature for homeowners and potential buyers.
What to Consider:
Tiling: Fresh, clean tiling can breathe new life into a bathroom. Consider ceramic or porcelain tiles for durability.
Fixtures: Upgrading faucets, showerheads, and other fixtures to stylish, water-efficient options can enhance the overall look and save on water bills.
Cabinetry: Like in the kitchen, modern cabinetry can add functionality and aesthetic appeal to your bathroom.
Storage: Built-in storage solutions can keep your bathroom organized and clutter-free.
Outdoor Landscaping
Curb appeal matters. The exterior of your home is the first thing visitors and potential buyers see. A well-maintained yard and landscaping can significantly affect how your home is perceived and valued. Regular lawn maintenance, including mowing, edging, and fertilizing, can keep your grass healthy and green. Similarly, planting colorful flowers, shrubs, and trees can add beauty to your yard and boost curb appeal. Installing pathways, patios, or a deck can create inviting outdoor spaces for relaxation and entertainment. An efficient irrigation system ensures that your landscaping stays vibrant without wasting water. Well-placed lighting can highlight architectural features and make your home stand out at night.
Energy-Efficient Improvements
Energy-efficient upgrades can reduce utility bills and make your home more environmentally friendly. Many improvements, such as insulation and energy-efficient appliances, pay for themselves over time. Proper insulation can help regulate indoor temperatures. Energy-efficient low-E glass and double-glazing windows can keep your home comfortable year-round. Upgrading to a more efficient heating and cooling system can save energy. Installing solar panels can reduce your energy bills and increase your home's resale value. These devices allow you to control your home's temperature more efficiently.
Smart Home Upgrades
Integrating innovative technology into your home can enhance convenience, security, and energy efficiency. From smart thermostats to security systems, these upgrades make your life easier and appeal to tech-savvy homebuyers. Advanced security systems with features like remote monitoring and smartphone alerts provide peace of mind. Similarly, automated lighting systems can help reduce energy consumption and enhance the ambiance of your home. A central hub that connects various smart devices in your home for seamless control and communication. Energy-efficient appliances with innovative technology can help reduce utility costs.
Home updates are a valuable investment that can enhance your living experience and increase the value of your property. Strategic updates can provide numerous benefits, whether you're planning to stay in your home for the long term or considering selling shortly. To make the most of your home updates, it's crucial to assess your goals, budget, and the specific needs of your property. Whether you tackle one project at a time or embark on a comprehensive renovation, each update can significantly impact your overall quality of life and the potential return on your investment.